A Caring Catholic Community
As a sponsored ministry of the congregation of the Sisters of St. Francis of Assisi, Franciscan Shore was created out of a spirit of caring and hospitality, hallmarks of the Sisters' mission and values. Founded in 1849 and distinguished as the first foundation of vowed Franciscan women established in the United States, the Sisters have served society's most vulnerable throughout their history. One of their main ministries has always been the care of their own senior population. Today, many of those elder members of the congregation reside at Franciscan Shore.
As a place of rest and healing, comfort and life-giving community, this uniquely Catholic environment offers an element of hospitality and openness not always found in senior care facilities, and is open to people of all faiths. It is a place of joy; a place where each individual is valued and respected. And it is a place of prayer and celebration of our Franciscan values of compassion, contemplation, caring community, peace, and reverence for all creation.
Opportunities for Prayer and Worship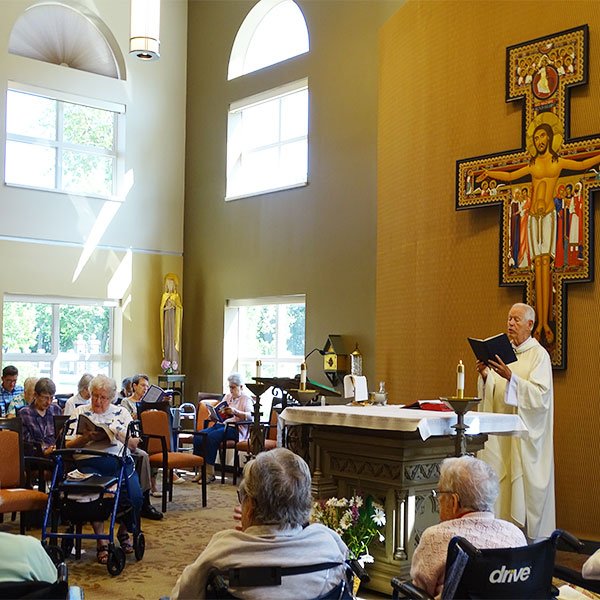 In the spirit of St. Francis, prayer is central to the lives of the Sisters. All residents of Franciscan Shore have access to three chapels onsite. The largest of these is San Damiano, located on the first floor. Mass is celebrated each Sunday, Wednesday and Friday, and the chapel is open daily for individual prayer and reflection.
There are two other smaller chapels, one on each floor of the residence.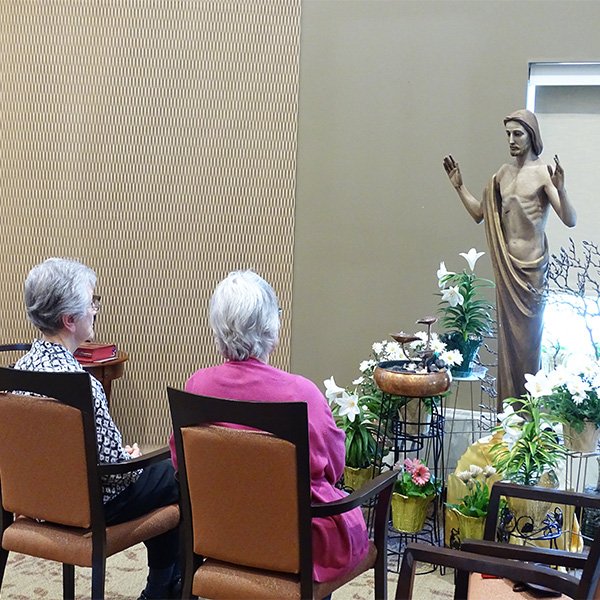 Opportunities for Service to Others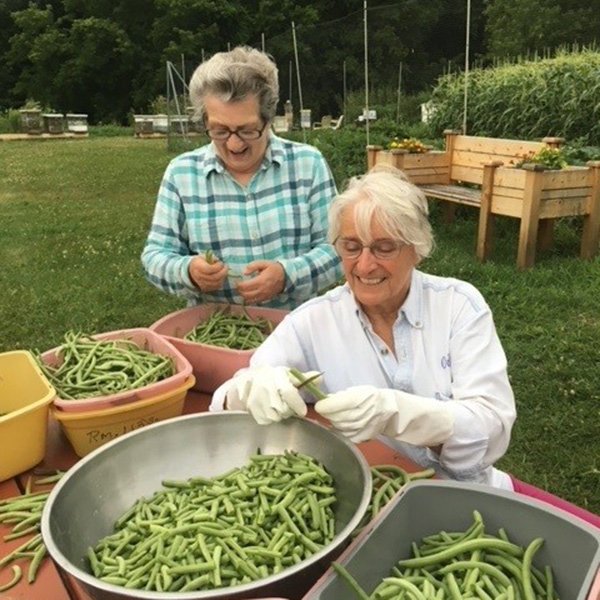 As a resident of Franciscan Shore, if you choose, you will find many ways to become involved in community outreach programs. The Sisters provide baked goods and meals for those less fortunate, collect food for area food drives, and participate in the annual Capuchin Walk for the Hungry. Other service opportunities are available throughout the year.
If you are interested in gardening, there are beautiful flower and vegetable gardens on the property that are tended by Sisters and volunteers. Food from the vegetable gardens are harvested for use in the kitchen at Franciscan Shore, along with fruit from the small orchard on the grounds.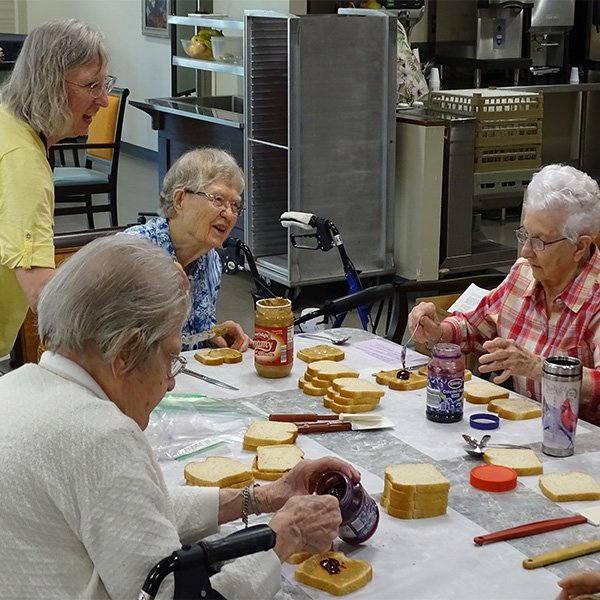 Join Us at Franciscan Shore!